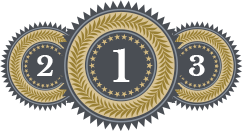 Years Helping Houston's Families
Texas attorney Jeannine C. Flynn practices
guardianship
 and 
probate law
throughout the greater Houston area in Fort Bend, Harris, Montgomery, Galveston, and Brazoria Counties.  A frequent lecturer, author, and editor on wills and trusts, probate issues, elder law, and guardianship matters.
Main practice areas Jeannine is
dedicated to helping the elderly and disabled
.
Probate Law, Wills & Trusts, Guardianships & Elderly Law. She draws on her extensive experience in the practice of elder law and family law, and prides herself on her ability to help people work through a crisis.  A Specialist in Estate Planning and
Probate Law
, as certified by the Texas Board of Legal Specialization.
Ms. Flynn stays on the cutting edge of her practice areas
Serving on legislative and State Bar committees, remaining active in drafting legislation, and working to improve the laws and the profession.  Ms. Flynn is passionate about the work she does and frequently volunteers in the profession and in the community.
MY PRACTICE AREAS

Wills & Codicils
Probate
Probate -Overview
Insurance – Long-Term Care – Undesirable Policy Options
Medicare – Supplement Health Insurance – Changing Medigap Policies & Losing Medigap Coverage
National Family Caregiver Support Program
Social Security – The Basics
Using Medicines Safely
Divorce
S

uits Affecting the Parent Child Relationship

Adoption
"We understand that clients come to us when they are often facing a difficult time in their life."